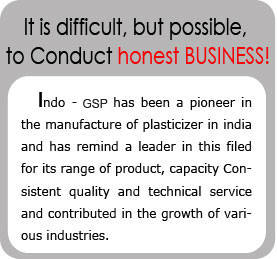 S.H.E Policy
It is the policy of INDO-NIPPON CHEMICAL CO., LTD. to conduct all operations and activities with due care for SAFETY & HEALTH of all its employees and personnel (inclusive of outsiders) engaged at it's chemical storage and manufacturing units and also ensure proper maintenance and environmental conservation.


Indo Nippon attaches very high priority to this policy, which is as important as any other primary business objectives. All accidents and damages should be prevented. The employee at every level is responsible for the observance of measures, designs to prevent accidents, damages to Health and avoidable Environment Pollution.


Guidelines and procedures with regard to safety, Health and Environment are of great importance.
Training, information and communication are essential elements in meeting Safety, Health and Environmental objectives. Indo-Nippon ensures to provide training as well as channels of communications at every level in the organization.
Every effort is made to keep work place clean and tidy as it is an essential requirement for safe and healthy working.
Full account of safety, health and environmental aspects is taken when developing plans for existing as well as for new expansion activities.